With summer just around the corner, the b nation team has compiled a list of August 2023 summer activities to enjoy in good weather, but above all, ideal for creating content in each of Canada's major cities. Food, music, culture we've thought of it all!
Montreal

This electronic music festival presents a diverse line-up of renowned international artists, offering an immersive experience of music, lights and electrifying ambience for electronic music fans.
location: Parc Jean-Drapeau, Montreal, Quebec, Canada
dates: August 12 – August 13, 2023
The M.A.D Festival in Montreal is a multidisciplinary arts event that showcases emerging and established talent in music, art and dance, creating a dynamic platform for creativity and artistic expression.
location: Downtown, Quartier des spectacles
dates: August 24 to 27, 2023
Montreal RibFest is a not-to-be-missed gastronomic festival where lovers of tasty meat gather to enjoy a variety of ribs and barbecue dishes, accompanied by live entertainment and a festive atmosphere.
location: 13665 Boulevard de Pierrefonds, Pierrefonds, Quebec
dates: Friday, August 18, 2023 to Sunday, August 20, 2023
Vancouver

Vancouver's Pride Parade is a colorful and festive parade that celebrates LGBTQ+ diversity and inclusion with decorated floats, flamboyant costumes, lively music and an atmosphere of love and pride.
location: Davie and Denman streets
dates: August 6, 2023 (12 pm to 3 pm)
Ambleside Music Festival in Vancouver is a summer music event bringing together renowned and emerging artists in the picturesque setting of Ambleside Park, offering outdoor concerts, a variety of musical genres and a festive experience for music lovers.
location: Ambleside Park (1150 Marine Dr West Vancouver, BC)
dates: August 19 and 20, 2023
It's a unique outdoor cinema experience where viewers can enjoy movies projected on a large screen while relaxing in comfortable lounge chairs, creating a relaxing and immersive atmosphere for outdoor movie lovers.
location: 101 Carrie Cates Court North Vancouver, BC V7M3J4
dates: every Thursday until August 31, 2023
Toronto
Smorgasburg is a lively food market featuring a variety of street food stalls offering delicious and innovative dishes, providing a diverse and gourmet culinary experience for visitors.
location: 7 Queens Quay East, Toronto
dates: until September 9, 2023
The Veld Music Festival in Toronto is an internationally renowned electronic music event that brings together the best DJs and artists on the EDM scene, creating an electrifying atmosphere and an unforgettable experience for electronic music fans.
location: Downsview Park, 35 Carl Hall Rd, Toronto
dates: August 4 to 6, 2023
Toronto's Pinery National Park is an unspoiled natural treasure, offering white sand beaches, dunes, lush forests and picturesque trails, allowing visitors to connect with nature and enjoy a variety of outdoor activities in an enchanting setting.
Québec city
ComediHa Fest is an annual comedy festival featuring comedy shows, stage performances, improvisations and humorous activities, offering spectators unforgettable moments of laughter and entertainment.
location: several locations (see website)
dates: August 8 to 26, 2023
Samuel-de-Champlain Beach is a magnificent urban beach located on the shores of the St. Lawrence River, offering fine sand, refreshing waters, picnic areas and breathtaking views, creating a summertime retreat appreciated by residents and visitors alike.
location: 1375 boulevard Champlain, Quebec City, QC
dates: daily
Maritimes

Hopewell Rocks Provincial Park
Hopewell Rocks Provincial Park is a spectacular nature reserve located in New Brunswick, offering unique rock formations sculpted by erosion, impressive tides and scenic hiking trails, allowing visitors to discover a fascinating and changing natural landscape.
Location: 131 Discovery Rd, Hopewell Cape, NB E4H 4Z5
Dates: daily (8am to 8pm)
Festival Musique du Bout du Monde 
The Festival Musique du Bout du Monde en Gaspésie is an eclectic musical event that brings together local and international artists from different musical genres, offering an immersive cultural experience and a celebration of world music in a breathtaking natural setting.
Location: multiple locations (see website)
Dates: August 10-13, 2023
Calgary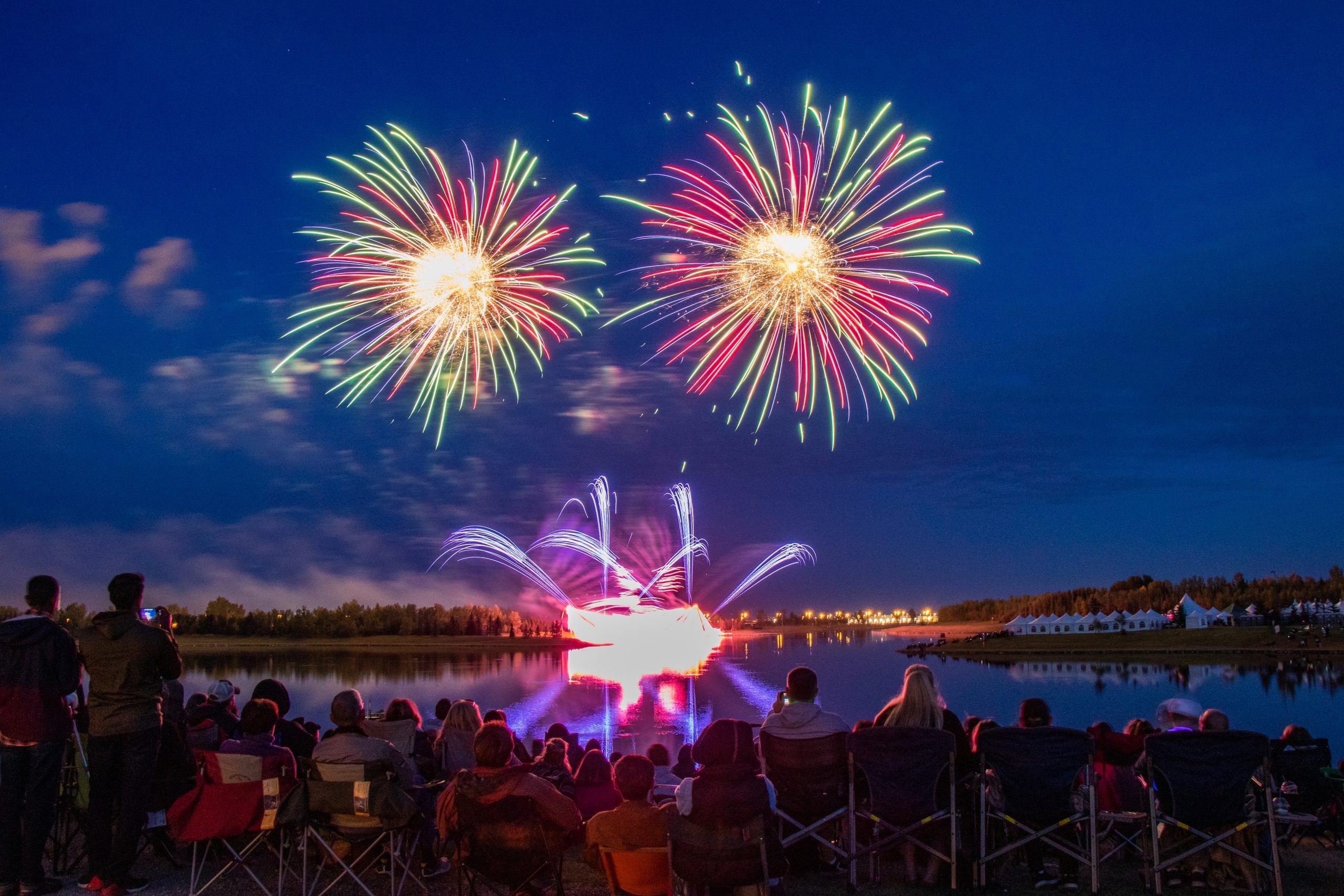 GlobalFest in Calgary is an annual festival that celebrates cultural diversity through fireworks displays, parades, art shows and culinary experiences, offering a festive and immersive experience for residents and visitors from all walks of life.
Location: multiple locations (see website)
Dates: August 17-19-22-14-26, 2023
The Taste of Calgary festival is an annual culinary event where visitors can sample a variety of delicious dishes from local restaurants, while enjoying live entertainment and a festive atmosphere to celebrate Calgary's culinary scene.
Location: Calgary Parking Lot #6 311 8 Street S.W
Dates: August 3 to 7, 2023 (11 a.m. to 10 p.m.)