Back-to-school season is upon us, which can only mean that it's time for a new season of trends.  Over the next few weeks, you will start to see darker shades and warmer fabrics popping up in your favourite boutiques. To help you get ready for the new shopping season, here is a look ahead at the 5 key trends we feel will be everywhere this fall.
1. Athleisure Goes Chic
The athleisure trend has been strong for a couple of seasons and it doesn't look like it's going anywhere, especially among those who favour a casual, comfortable style. This fall, expect this sporty look to take a twist with velvet jumpsuits, puffy jackets, sweatshirts with logos or slogans, leggings under dresses and even track pants worn with heels – because why not!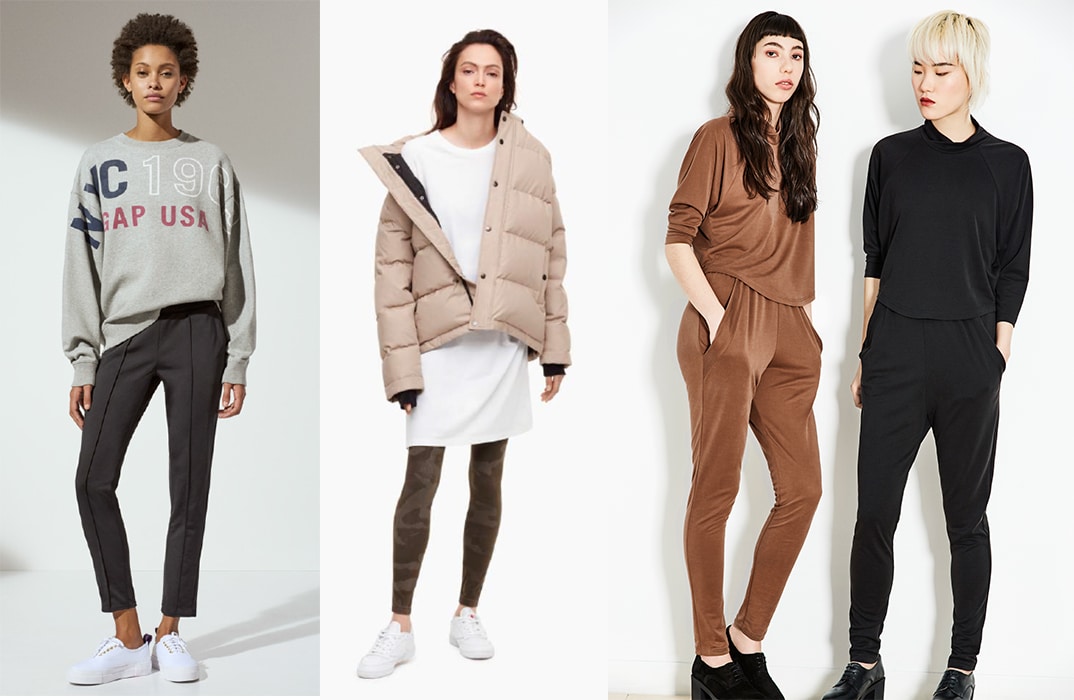 (Gap/Aritzia/Eve Gravel)
2. Denim on denim
Denim on denim, commonly called the Canadian Tuxedo, is back again this fall. While denim never really goes out of style, a full-on jean look was reserved for a select few (Hello Britney and Justin) and often consider quite the faux-pas. Its current vibe has a more utilitarian feel for both men and women. Pair your denim shirt with your favorite jeans, or wear them with a classic, oversized, denim jacket.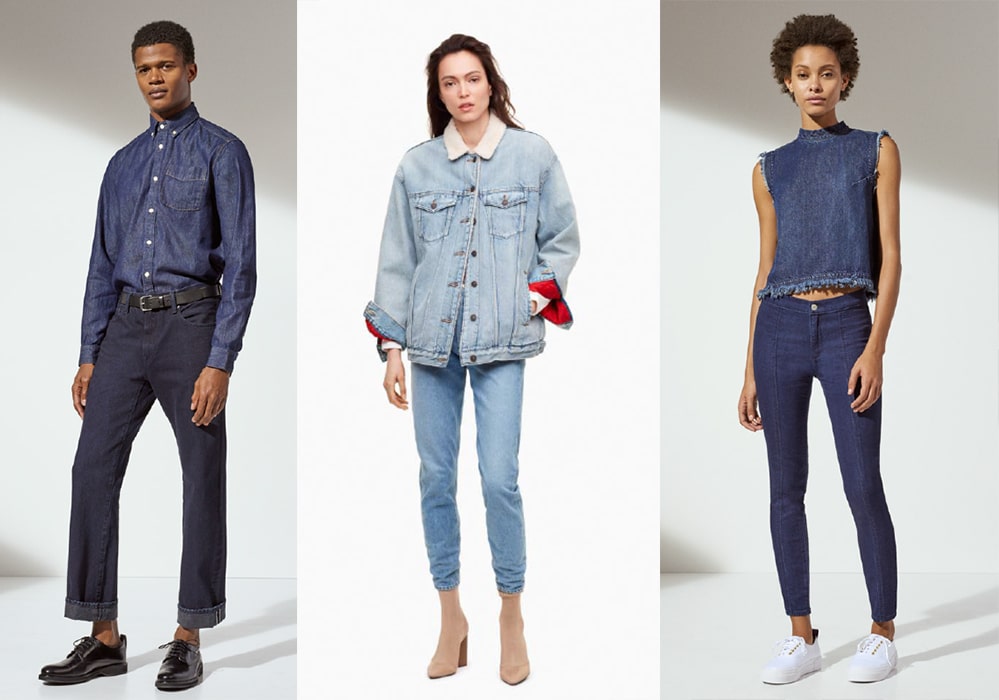 (Gap/Aritzia/Gap)
3.The Decade: The 70's
Even though we'll still see some 90's inspiration in stores, the 70's inspired trends will have the most impact on fashion this season. A-Line skirts, folksy or tapestry prints, a lot of brown, corduroy, shearling jackets, etc.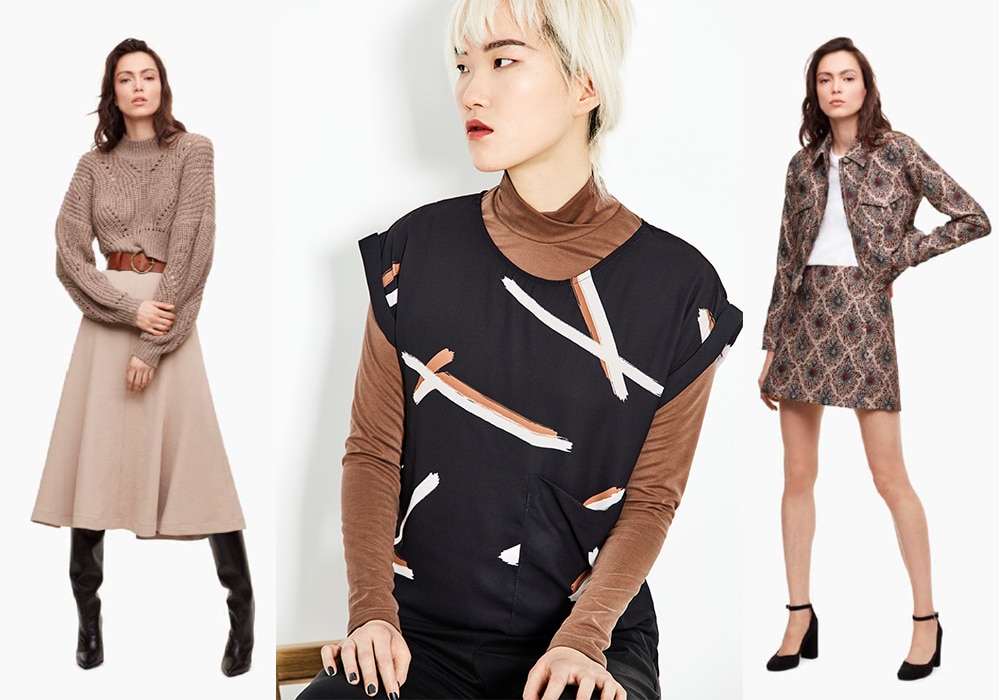 (Aritzia/ Eve Gravel/Aritzia)
4. The Silhouette: Wide Leg Pants
Good news! After years skinny pants it's time to let loose and expand our wardrobe to include a wide-leg pant. The on-trend silhouette is more relaxed, and how wide you go is up to you. To keep with the modern revivial, update the look by wearing them on the short side to show off some ankle action, paired with a tighter. Or go to the extreme with an extra wide hem that cover your feet.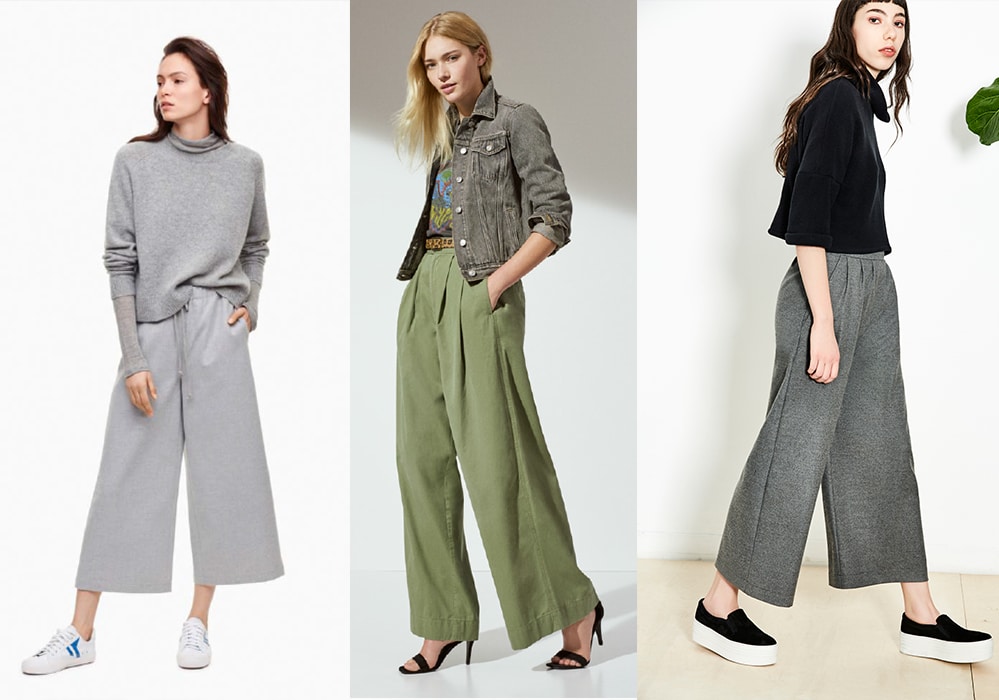 (Aritzia/Gap/Eve Gravel)
5. The Color: Red
Every season, there is one color that stands out and will be found in (almost!) every store. For fall 2017, it's every shade of red: scarlet, burgundy, with a touch of pink or orange. For the bolder ones among you, try opting for a head-to-toe, monochromatic, red look. If you're hesitant to add color to your closet, grab a bright, red accessory that will add a punch to a neutral outfit.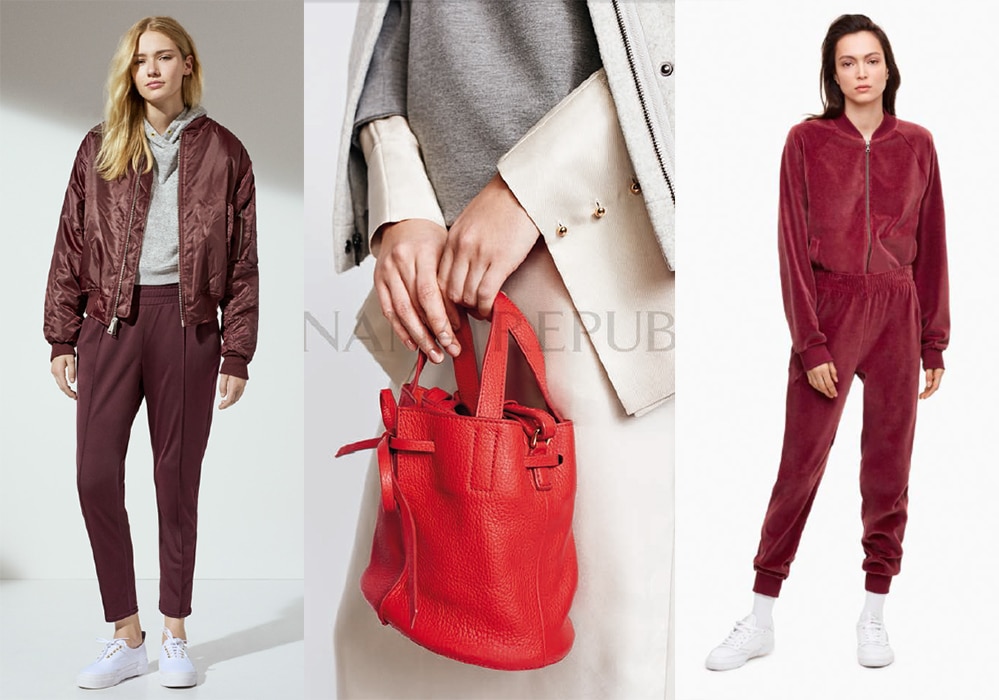 (Gap/Banana Republic/Eve Gravel)