We can all admit it now: we love Emily in Paris! Her Parisian lifestyle, her beautiful outfits, and all her fabulous work assignments – what an absolute dream! However, let's be honest, this TV show needs a serious reality check.
It all begins with Emily working for Gilbert Group in Chicago, where she is assigned to increase social media engagement for accounts based in Paris, for Gilbert Group's sister agency. Her goal is to bring the American point of view to France.
Here are the 6 Emily in Paris blunders that unfortunately for us digital marketers, are too good to be true:
A huge increase in Emily's Instagram following
The most obvious myth that the TV show is selling is Emily's fast Instagram growth. At the beginning, her Instagram account has exactly 48 followers and about a month later, she has more than 20k followers. Even though Instagram has the highest engagement rate and the quickest follower growth of any social media platform, it is very unlikely to get those huge numbers in that short amount of time. On average, brands performing well on Instagram can expect an increase of only 6% – 8% per month.
No sponsor post, no contest and only one hashtag per post?! Either the TV show was time lapsing a couple of months (or years) or Emily has been seriously boosting some content behind our backs. Either way, very few people can get that amount of subscription growth on Instagram in that short amount of time.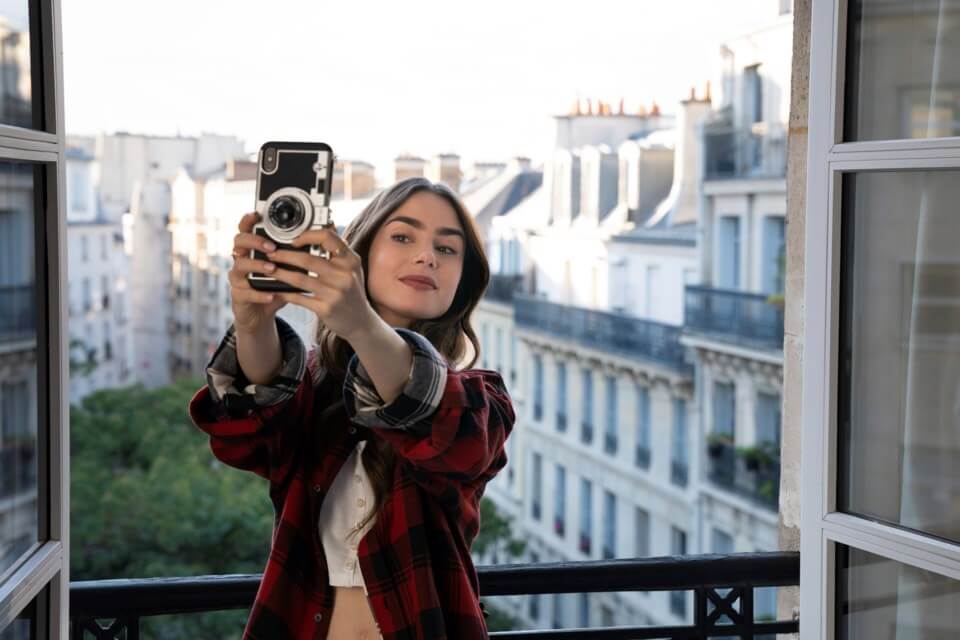 The post that went viral
Emily gets to oversee a pharmaceutical account. Horrified by the masculine designation of a female body part, she hurries to post a picture expressing her discontent. The post goes viral! Carla Bruni, France's former first lady, texts the post to Brigitte Macron, France's current first lady, who then retweets it.
There is a lot to unfold in that scene.
First, this post had almost no chance of going viral. There was no hashtag in the caption and Emily had only 5K followers at the time. It's not impossible, but how on earth would Carla Bruni have seen this post? Unless Bruni or someone from her inner circle follows the account, it is very unlikely she would have come across the photo on her feed at all.
Second, let's say Emily has a solid Instagram reach rate of 34.5%. Thus, 1,725 followers would have seen her organic post. Then, pretend she has a great engagement rate of 10%. Therefore, her post would have had 173 interactions (which are very good numbers). However, on the show, Emily somehow gets 11.3K likes and 0 comments! How do you say far-fetched in French?!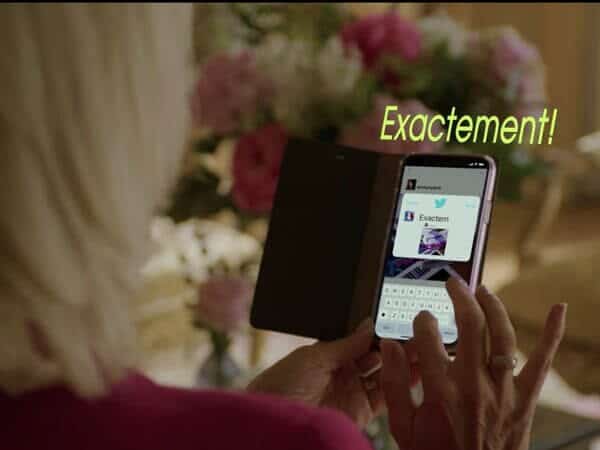 Social engagement or social debate?
In the 3rd episode, Emily suggests publishing a controversial commercial on her social media with a poll. The question for her followers is "Do you find the commercial… Sexy or Sexist?"
"What matters is what the customer thinks, so why not make them their own minds" she says after the owner asked for her opinion. We couldn't agree more! However, as a brand, you shouldn't be the one starting such a controversial debate on social media.
Social media is the perfect space to create conversations with your audience. Asking questions with polls, or quiz stickers are great and easy ways to increase social engagement and to learn more about your audience. It's an entirely different subject to start a serious social debate. In fact, such debates (like in this episode) could cause serious and irreparable damage to a brand overnight.
Interaction with your audience is great! Debates? Are debatable. To take a stand on social media demands a lot of crisis control and community management. You can't expect everyone to have the same opinion as yours. This is why transparency, tolerance and open-mindedness are key.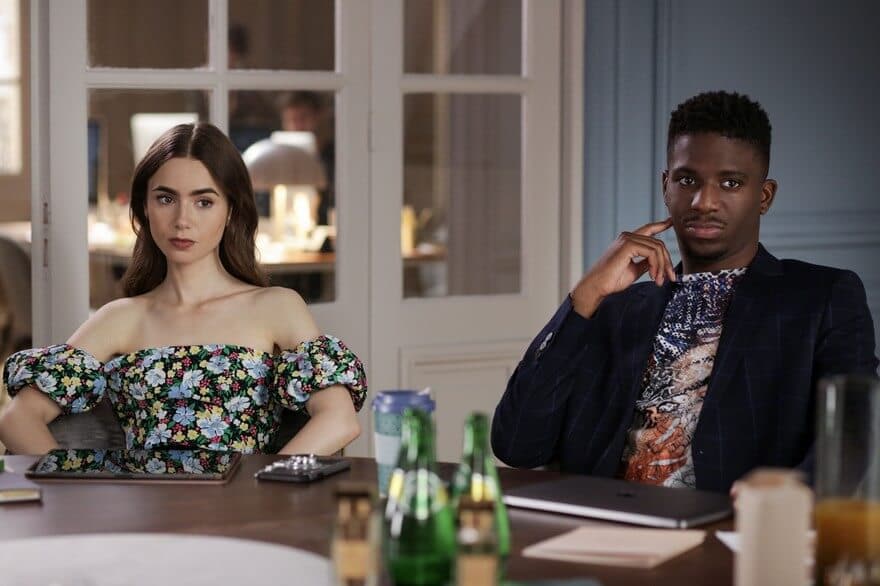 The influencer media event
Durée cosmetics throws an influencer event to present the brand's latest collection where influencers are invited to create content in real time. With 1 video posted to her Instagram, Emily gets the attention of the manager and gets to meet her, almost immediately!
First of all, be nice to your influencers. Most of them are doing you and the brand a favor. They're the ones with the followers who will be buying your products.
Second of all, if you want to get noticed by a brand the way Emily did, you can either post something completely out of the box, like riding a skateboard while drinking cranberry juice, or be incredibly faithful to the brand. It is not unlikely to get reshared or to receive some products as a thank you but meeting the marketing team after one post is once again a little too hard to believe.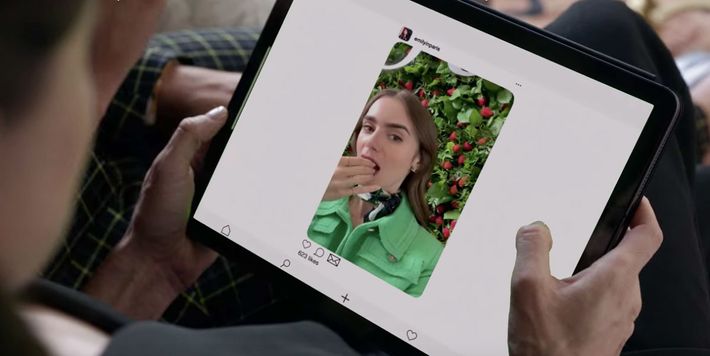 Social media bed installation
Emily gives an inspiring pitch to put a Bed pop-up in one of the most beautiful streets in Paris for a mattress brand. This is a great idea! In just 10 minutes, the bed is in the middle of Dalida Place and curious onlookers begin to take pictures. What the TV show fails to show is the entire process to get from a simple idea to execution.
Get permits, licenses, and insurance in order. Every city has forms and licenses to fill and they're all different and take months to be approved. This is the type of thing you will need to plan way in advance.
Design your layout. You can't just put a bed in the middle in a city. You need clear banners and signs to showcase who you are, what you do. You need to make sure people can recognize your brand!
Draw in foot traffic. This sounds like an obvious one, but make sure there is an entrance and an exit. Is there a time-limit or limit of people allowed in the pop-up space? You need to answer those questions before you start any pop-up projects.
Develop a marketing strategy. You need a strategy to create excitement around the project. One nano influencer won't be enough. A nano influencer strategy is not bad, though! Nanos generate a lot more engagement than big influencers and celebrities. Get yourself 20-30 Emily's and you get a pretty solid marketing strategy!
Create branded materials. If you're not selling anything at the pop-up, what are you here for? Brand Awareness? Give a little something to your potential clients to remember you by and help them share their experience!
Hire staff and determine rules and policies. Don't leave your pop-up unattended. That's a recipe for disaster. Make sure people know what they're allowed and not allowed to do at your pop-up. What happens if someone smokes on the bed and it catches on fire? Let's hope you followed rule #1 and got insurance…
Get yourself a big budget. Staff, furniture, signs, permits, insurance, and a marketing strategy? You're going to need a lot of money. This is not an off-the-top-of-my-head type of thing you can easily pull off.
The Pierre Cadault post
After a soirée involving the Fashion Couture brand, Emily finds a Pierre Cadault dress lying on the floor of a hotel room, giving her the perfect flat lay to post on her client's account. The next day, she asks her co-workers if they think the picture is too scandalous for the brand, proving that Emily hadn't quite checked with Cadault's team before posting it. As a marketing agency, you're not given complete control over your client's social media account, you work hand-in-hand with them to make sure you get the best possible results, whether it's engagement, brand awareness, traffic on the brand's website… you work as a team. Don't post something on you client's pages without their approval. Ever!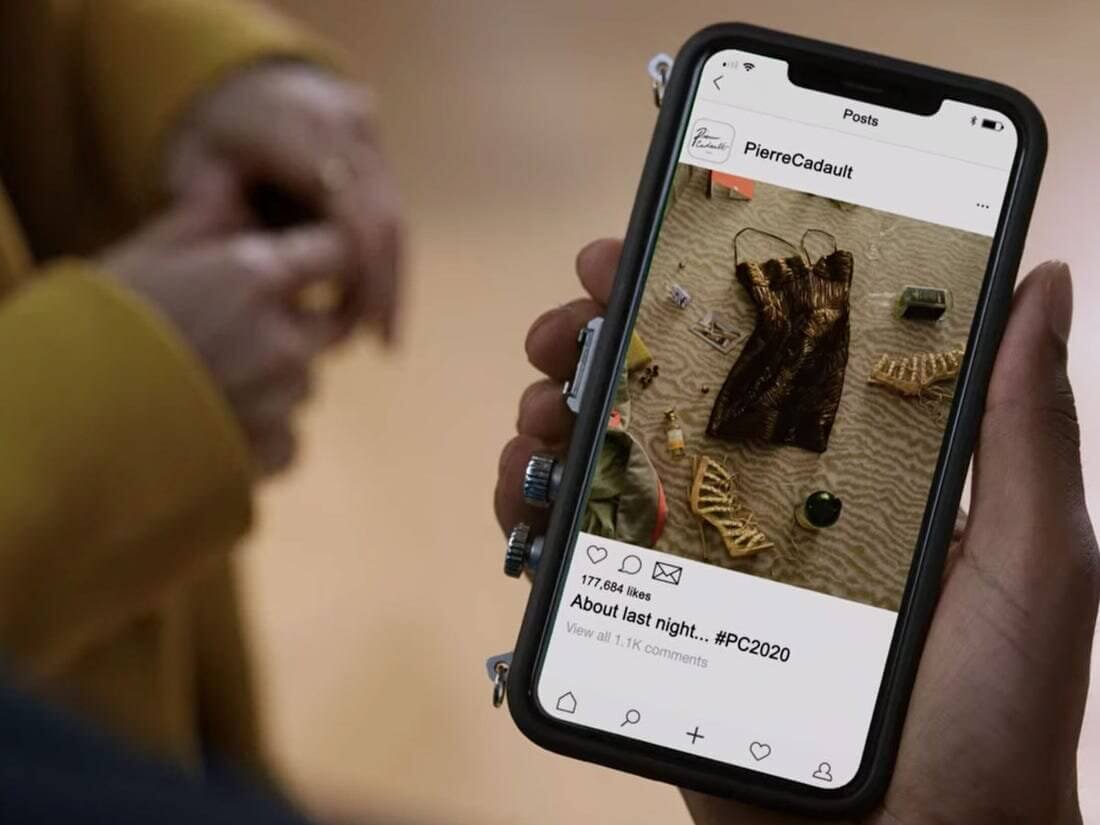 In conclusion, despite the seriously misleading scenes surrounding digital marketing, we enjoyed watching this TV show. Emily is a determined, confident and bold personality that we would love to include on our team. She always thinks outside the box which proves to be of great value for her French firm and clients. However, from a digital marketing agency point of view, we hope no one will rely on Emily in Paris to plan their future campaigns!