10 743 000
Total impressions
Opportunity
The Technovation program is an international competition for creating mobile applications that aims to develop technology and entrepreneurship skills in young girls aged 10 to 18.
Created in the Silicon Valley in the United States in 2009, the concept has existed in Montreal since 2014. Teams made up of two to five participants accompanied by mentors will develop and application idea that responds to a problem or a need identified in their community, develop a business plan and create a prototype while learning the basics of programming.
Bicom was mandated to increase visibility by demonstrating the benefits of the program and by extension generate interest in Technovation.
Actions
In order to achieve the objectives, the goal was to publicize Technovation's initiatives and its advantages through media relations while strengthening the efficiency and expertise of the foundation through convincing and credible content.
Tactics :
Drafting of the press release and individual approaches according to the angles chosen for each media.
Construction of the list of media contacts according to the angles of approach.
Personalized follow-ups to ensure media coverage.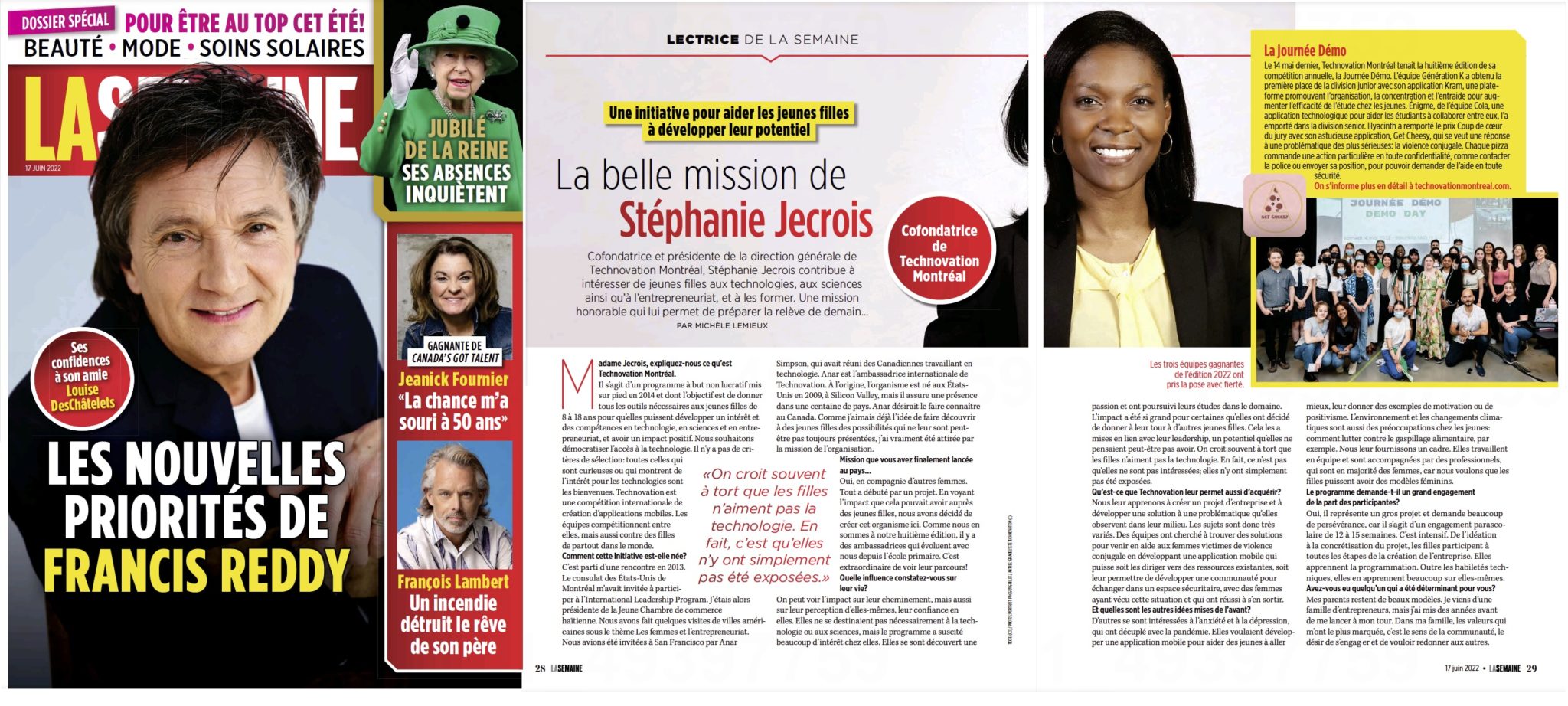 Results
The campaign totaled a reach of 10 743 000
Web Impressions:
8 web impressions
Range: 10 363 000
Paper impressions:
1 Impression
Range: 380 000