We combine big agency experience with a boutique's agile attitude.
In a world of commoditized services, bicom takes a high-touch, relationship-based approach to connecting leading brands with target audiences through media and influencer engagement, digital content and engaging experiences.
The bicom Story
Marie-Noelle Hamelin and Vicky Boudreau founded bicom in 2006, innovating how to get brands noticed – for the right reasons and by the right people. Their motto? Make it happen, no matter what.

The principles of their partnership formed the values that guide bicom's business today: attracting top talent and inspiring their hustle to deliver meaningful results. Together, they're moving the company towards their vision of creating a strong network of locally-led creative communities that redefine the power of influence. They're the best of friends, sharing an office and family vacations, and continue to rise to every challenge that comes their way.

In 2015, the duo opened the bicom Toronto office; the exponential growth that followed positioned bicom as one of Canada's most prolific agencies.
Awards winning & Associations
Highly active in the business community, bicom is a member of EntreChefs PME, the Alliance des cabinets de relations publiques du Québec, which Vicky was chaired, the Regroupement des Firmes de Services Indépendantes du Québec, and the American group The PR Net, and has also received several awards over the years, including 2022 'THE PR NET 100' LIST, the Work-Life Balance Award from Groupe entreprises en santé, and a nomination for the 75 most influential women-owned businesses in the Québec economy, awarded by Premières en affaires in 2020, 2021 and 2022.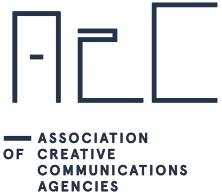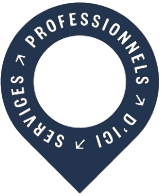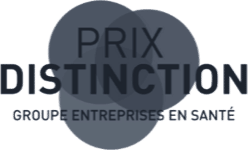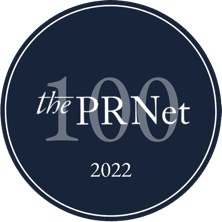 What they say about us
Driven solutions
It's been a real pleasure collaborating with the team at Bicom. They are professional PR strategists who know how to propose ROI driven solutions to their clients. They take the time to get to know their clients and are always available to answer any questions and guide us in the right direction. We have definitely seen their impact on our business and it's been nothing but positive.
Family
bicom is more than an exceptional business partner; they're a real family. Their team of highly proactive and skilled strategists are also trustworthy people with big hearts and strong values. They consistently exceed expectations and take our business to the next level. They always manage to surprise us – either by providing spot on advice or presenting an incredible opportunity. bicom's added value is priceless!
Helpful
The bicom team is eternally helpful and leads projects with agility and kindness. As our business partner of several years, they're truly part of the CeraVe family!
Expert advice
Bicom works in tandem with our marketing team to help our brand reach its customers by identifying the right media mix. From national publications and television programs, to nano-influencers on social media, Bicom works to forge relationships with our end users via various PR channels. Their expertise has allowed us to expand our brand's reach across generations. Something that cannot be emphasized enough is how easy the Bicom team is to work with; they provide expert advice to guide our brand outreach.
Professionalism & dedication
The bicom team is quick, efficient, professional, dedicated, creative, and generous with their time and talent. It's always a pleasure to work alongside individuals who are passionate about their work and who truly love fashion, beauty, and culture from here or abroad
Proactivity
The bicom communications team is efficient, professional and proactive. From well-written and informative press releases, to prompt delivery on image and interview requests, the bicom team delivers — even on a deadline.
Intuitiveness
I contact bicom frequently to help me with various freelance projects I'm working on, from special sections for The Globe & Mail to lifestyle features. What continues to impress me is the intuitiveness with which my requests are handled. I know that I will get a prompt, complete response with the information I needed. To a journalist, it makes a world of difference when you know that your requests will be being handled so professionally. Featuring bicom clients is so easy, thanks to its amazing staff. Highly recommended.
Creativity
By connecting me with brands that fit my profile and inviting me to their events, the bicom team gives me tools that allow me to stay on the top of my creativity.
Honesty
What I like about bicom is their honesty. They know what they are doing, understand requirements, media needs, emergencies and production delays. Knowing this, we work together on a very clear and solid basis. I know that bicom will be honest in their approach – their goal is not to simply reach our visibility objectives but rather to build a trustworthy relationships with our clientele and collaborators.