At bicom, our work philosophy is based on entrepreneurship, innovation, performance, collaboration and fun. But is this the case on a day-to-day basis? We asked our summer interns Laura, Kiarha, Jade and Solène to share with us their experiences at the company. We found that life at bicom lives up to its work values.
"I realized that you can only define an agency by the people it's composed of."
If there are two things that interns agree on after a month's internship at bicom, it's the team's dynamism and solidarity. "bicom is a big family, whether you've been working here for four years or two weeks", says Kiarha, an intern in the b nation department. As soon as she arrived in mid-May, she felt immediately part of the team and greatly appreciated the open-mindedness and benevolence of her colleagues.
Whether it's the impromptu Happy Hours on the terrace, the shared lunchtime meals or the background music, the atmosphere in the office is always lively and full of energy! "You can tell the team loves being in the office. There's a real chemistry between them that shines through and can be felt in their work," explains Solène, an intern in the corporate department.
Jade, an intern in the digital department, adds: "Finding the right balance between work and pleasure is a bit difficult, especially when you're just starting in a field because you want to make a good impression. Sometimes I isolate myself when I need to concentrate […], but bicom is the perfect example of how you can work and have fun simultaneously. I think it's one of the factors behind their success."
Is it this or…
"bicom's strength is its snack cupboard!"
Laura, an intern in the beauty & lifestyle department, admits she loves bicom for its friendly kitchen area and snack cupboard! Energy bars, crackers, veggies, coffee, juice, yogurt – it's all there! After all, eating and drinking well helps you work well!
But the real strength of the agency, according to Laura, is its diversity of clients and its ability to adapt to all types of companies. "bicom works mainly with beauty and lifestyle brands, but it's great to see that it can just as easily work with an architectural firm, an animal products brand or even a technology company. The challenges vary and it's very stimulating!"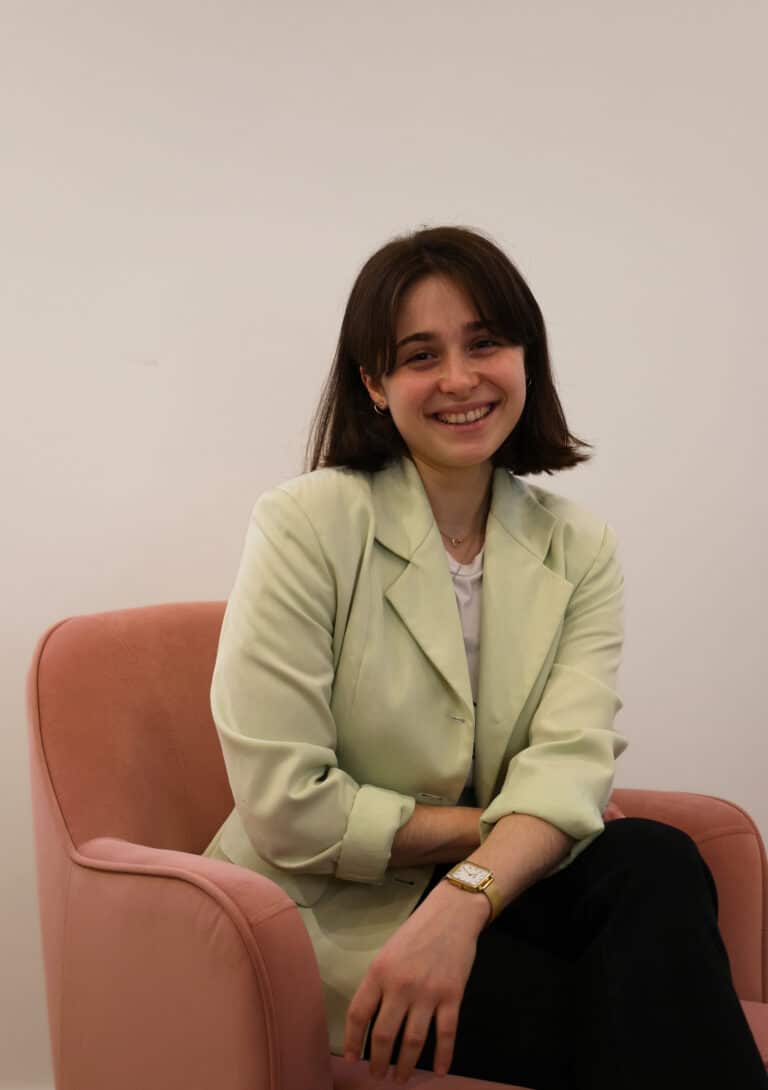 For Solène, she believes that the b nation department enables the agency to stand out and excel in its nano-influencer campaigns. "I think b nation is a real competitive advantage for bicom. Their solid network helps to create unique campaigns that bring the client's image to life."
– Solene
"I've learned things that you don't learn at school."
bicom puts a great deal of effort into supporting and training its interns. After just one month, the young recruits feel they have acquired a wealth of skills. "The pace is intense, you get a lot of information all at once, but I feel fortunate, as I've been able to accomplish a wide variety of tasks such as document translation, content creation, community management and even report writing," explains Jade.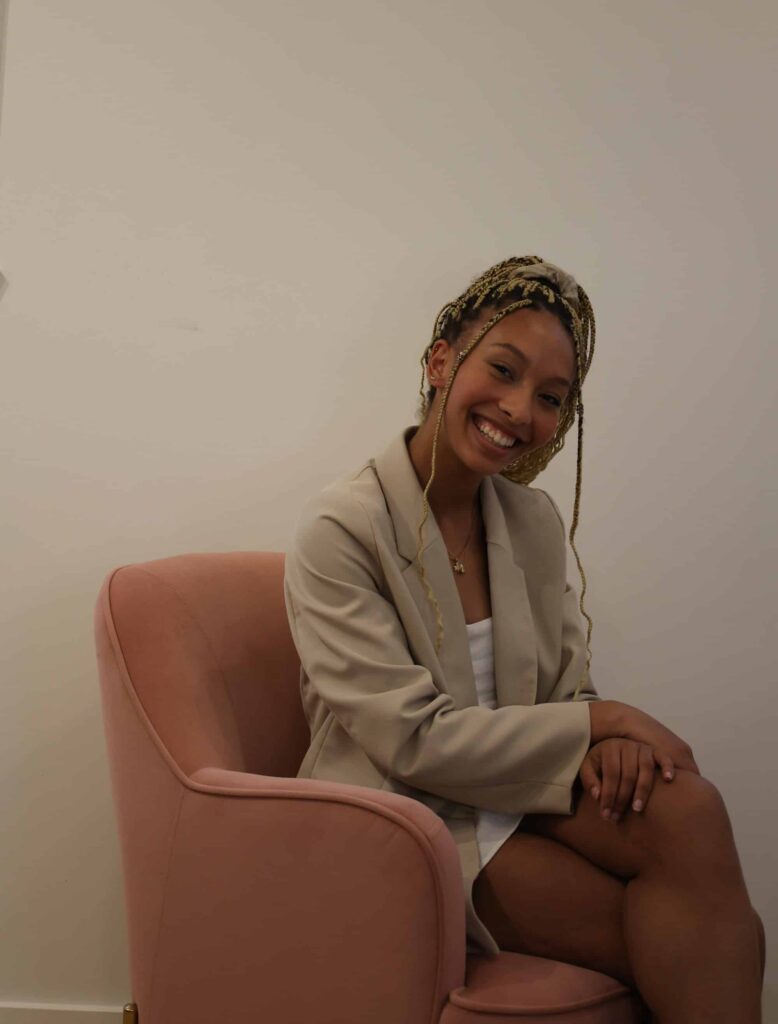 "I've learned things that you don't learn at school," adds Laura, who knew nothing about PR before joining bicom. "I discovered the whole process of working with a brand. How to write a pitch, maintain strong relationships with influencers, build press lists, etc. It's all concrete, and my internship supervisor actively listens to my questions and expectations."
– Laura
Kiarha and Solène nod in agreement, emphasizing the diversity of the tasks entrusted to them. "As a young student, I was afraid of being infantilized. But I was pleasantly surprised to see how much my team trusted me with important tasks while giving a lot of autonomy," explains Kiarha.

"I was so excited when bicom announced its collaboration with Sezane!"

"There's a famous family of French entrepreneurs whose motto is: 'noise doesn't do good and good doesn't do noise,' and it applies perfectly to bicom. Knowing little about its niche expertise, the agency surprised me when I saw its prestigious clients. It shows that those who work behind the scenes are often the most competent," explains Solène.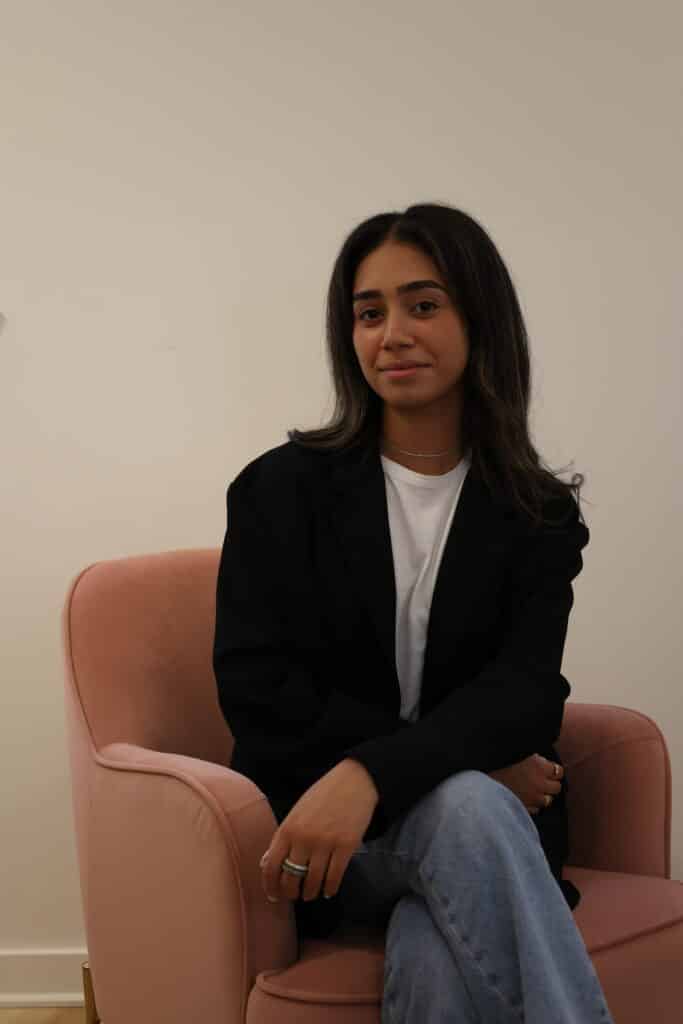 "For me, bicom is a surprising agency. When you learn about the clients it works with, you realize its importance and the level of work that goes into it […] I jumped for joy when the agency signed Sézane! I love the brand so much. It would be a dream to see them open a store in Montreal!" says Kiarha, delighted.
– Kiarha
"Some projects are born in between discussions."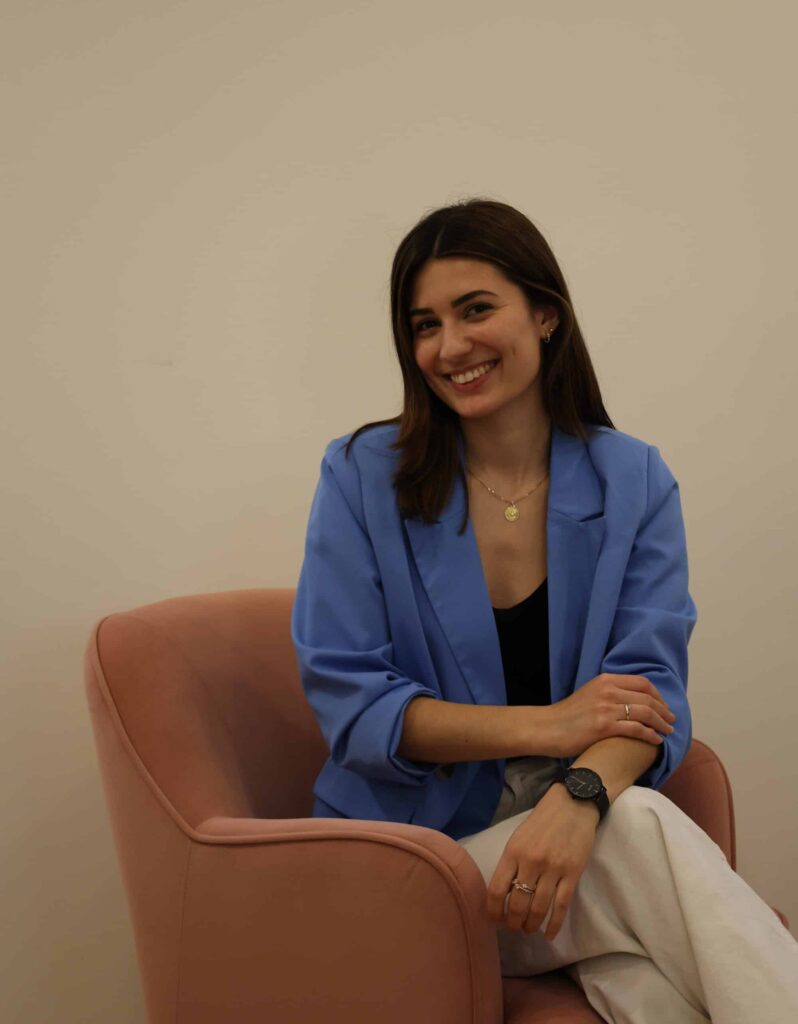 With great enthusiasm, Jade highlights the essence of bicom. "I feel the entrepreneurial mindset here! There's a lot of freedom to develop new ideas, and brainstorming sessions pop up at any time of the day. Projects are born in between discussions […]. The way the agency works, the vision that the co-founders bring and the general atmosphere within the agency are all elements that contribute to the birth of creative ideas", she explains, before adding: "the involvement that Vicky and Marie-Noelle have with the team encourages people to  take initiative and soak up their dynamic entrepreneurial energy."
– Jade
Laura emphasizes female leadership and the impact it has on the team. "I discovered bicom at the open house. That day, I was told that 'bicom is run by two women, and you can feel the difference as opposed to other workplaces  […]'. Today, I can confirm that. There's a real concern for the team's well-being and recognition of everyone's work […] Every Monday, at the agency meetings, we take the time to thank the people who have helped and supported us or to congratulate those who have achieved good results in their work. It keeps the team proactive, positive and motivated."
So, in just one month, our interns have integrated perfectly into the big bicom family. And if there's one thing they've learned so far, it's that without a team, there's no agency; without happiness at work, there's no productivity; and without balance, there are no results.