Oh fall! The season where we get to layer up and put our cozy knits back on! The style possibilities seem endless in this chilly, magical season.
To celebrate fall fashion, we've put together our favourite trend pairings inspired by street-style fashionistas on Pinterest, and we promise that these combinations are almost as delicious as a pumpkin spice and lattes.
XL coats with XL sweaters
It's not a secret anymore than oversizing is key to easily spruce up any outfits. This season, we push this a step further and pair an oversize knit with an oversize coat. Look for big collars or turtlenecks and any fabrics that feel soft and warm.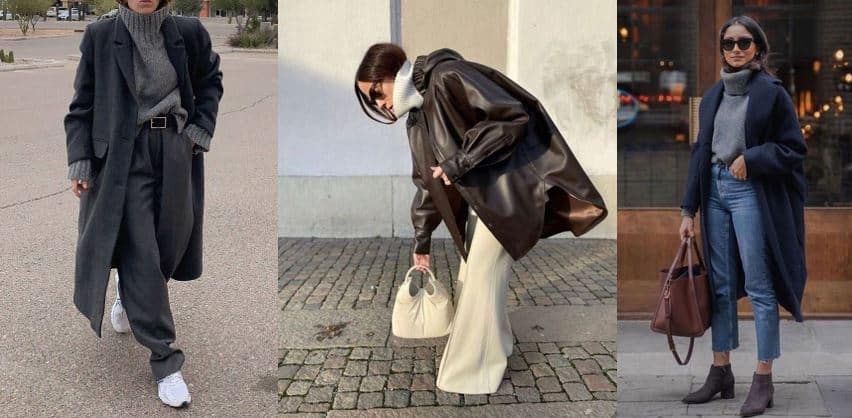 bicom choice :
Blazers with knee-high boots
For anyone who doesn't shy away from skirts and dresses in the fall, this next pairing is for you! This year, it's all about showing a bit of leg and still feeling professional and confident when heading into the next big meeting. Pair your favourite blazer (bonus tip: shop the men's section!) with a mini skirt, short or dress and finish the look with classic black knee-high boots.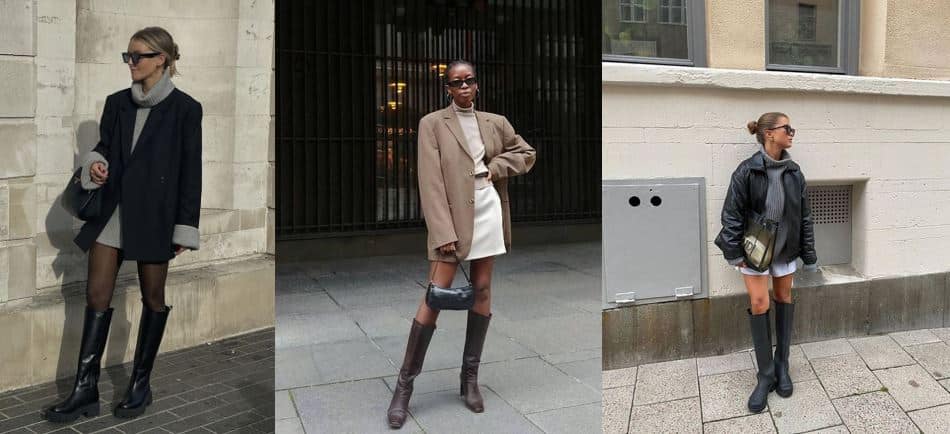 bicom choice :
Pile fleece with jeans
If we could wear this everyday, we would. It's the ultimate 100% comforting outfit for any weather. We highly recommend opting for a pile fleece jacket and a straight or wide-leg pale blue jean. Say YES to that #teddybearlook.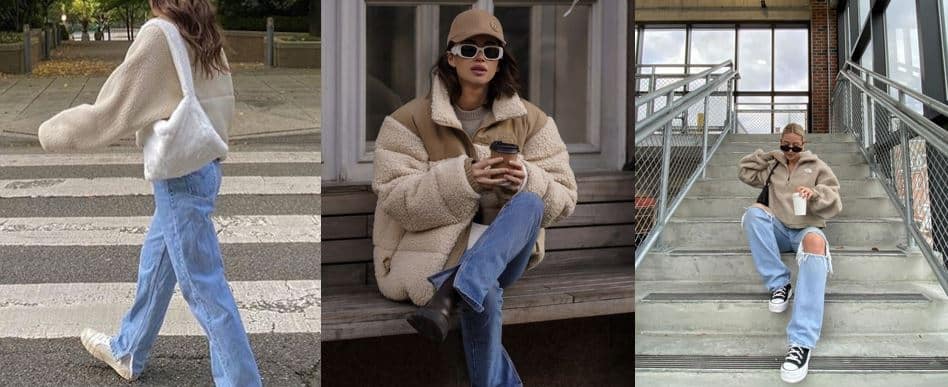 bicom choice :
Bralettes with sneakers
How is it possible to look classy while wearing a bra as the star of your outfit? Easy: choose a sporty, scoop bra, and pair it with an oversize blazer on top and white sneakers. This sporty-chic combination is perfect for getting coffee or enjoying brunch date with girlfriends.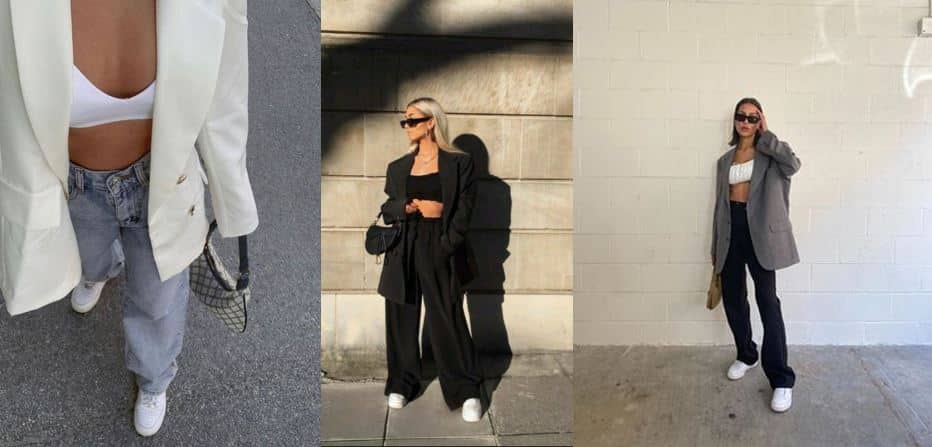 bicom choice :
Caramel and off-white tones
Looking for a pumpkin patch outfit to get the perfect picture for social? Put aside the classic plaid shirts this year and instead pair warm caramel, earthy tones and off-white colours together for a semi monochromatic look.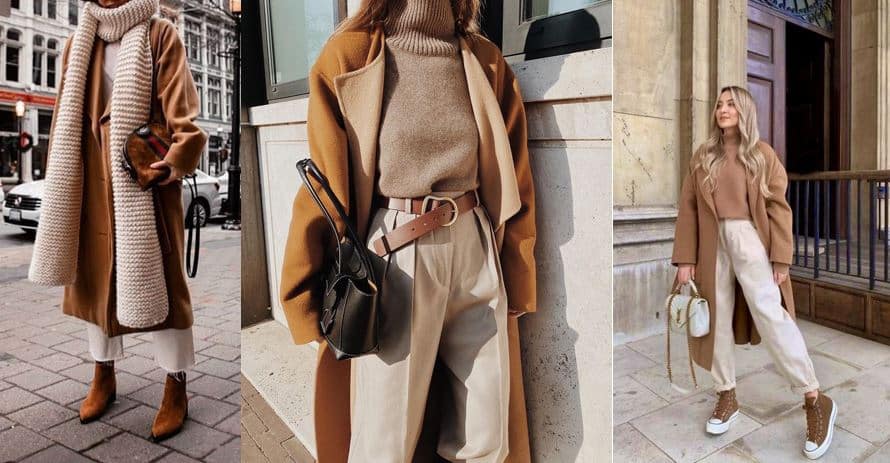 bicom choice:
We hope these looks inspire you to get ready to face Mother Nature's ups and downs and most importantly, have fun with your style!