2020 wasn't an easy year. The world was suddenly flipped upside down, and we felt the impact both personally and professionally. Some people lost their jobs, while others became overwhelmed with work – especially those in health care, eldery care and education. In the last year, we've had to reinvent our realities. This transition has been a double edged sword: challenging while also being a catalyst for positive change. For example, companies like Stanfield's – a Canadian underwear-maker – drastically shifted their business model to produce much-needed PPE.
Companies that survived the pandemic quickly switched to remote work. And how do Canadians perceive the concept of remote work? According to a recent survey conducted by ADP Canada, "45% of workers polled across the country would prefer to work remotely at least three days a week." In Quebec, the remote work trend has gained even further momentum, with "six out of 10 Quebecers (59%) preferring to work remotely from the comfort of their home or cottage" three times a week.  Ontarians follow suit, with 53% of participants preferring to work from home.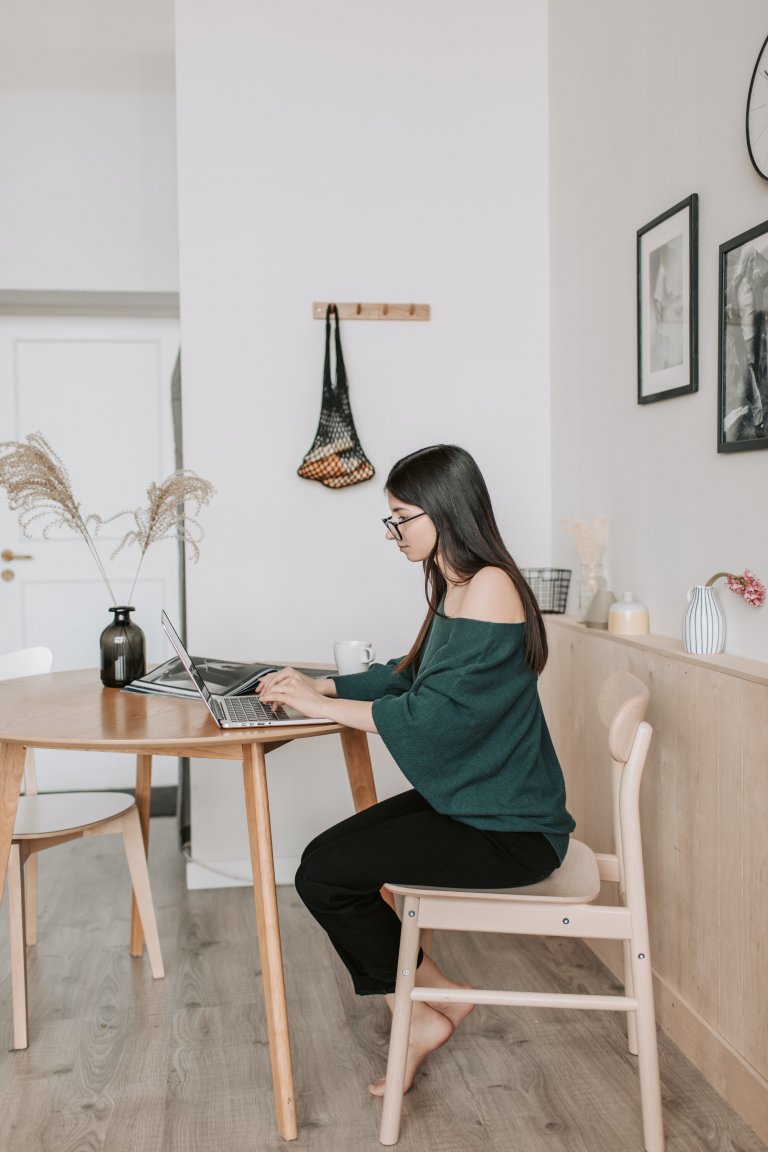 Not all companies and their employees can reap the benefits of work from home; the agriculture and construction industries, among others, aren't work-from-home-friendly. According to work from home data published by Statistics Canada in June 2020, "nearly 40% of Canadians hold jobs that can be done remotely – leaving a majority of the population (about 60%) unable to do it."
Remote work at bicom
At bicom, our team has some insights to share on how they've acclimatized to the huge shift in their daily routines.
Creating a routine and healthy habits: We've been waking up earlier – whether to exercise, eat breakfast or read a book. In the same spirit, we get energized by going on 15 minute walks and taking a break away from our computers to eat lunch.
Staying flexible: Work from home is a new territory that intersects professional and family life. For some team members, the kitchen table has become their office space; for others; desks have popped up in their bedrooms. There's been a loungewear boom, as well; we like to keep comfy but polish up for important virtual meetings.
Less commuting, more free time: Work from home has greatly reduced commuting time to and from work, as well as coffee and lunch trips.
Connected via tech: Despite being physically far apart, we've never been as digitally connected as now. Clear and consistent communication are essential and the tools we use (such as Teams and Zoom) help facilitate our daily dialogue. With offices in Montreal and Toronto, our teams have learned how to connect efficiently and creatively.
Maintaining relationships: If we've learned anything, it's that relationships are everything; we keep in regular contact with clients and media and connect with them on an honest, human level. The key is to remain dynamic despite the distance. Often, we pick up the phone and call our contacts in lieu of sending an email. Humans aren't made to live and grow alone; we exist within a greater community where we can only move forward and make progress together.
Over the course of the pandemic, we've pivoted to a work from home model to keep our team healthy and safe. Despite COVID-19's many challenges, there have also been positive takeaways and, post-pandemic, a variation on work from home seems to be here to stay.
As we move forward to meet the future, another trend is emerging: companies are increasingly adopting the hybrid space model. And, here at bicom Montreal, we're taking that very approach with our new Plaza St-Hubert headquarters. It's important to keep thinking future-forward towards a post-pandemic world; this type of workspace encourages creativity and innovative collaboration – two central elements within the bicom toolkit.